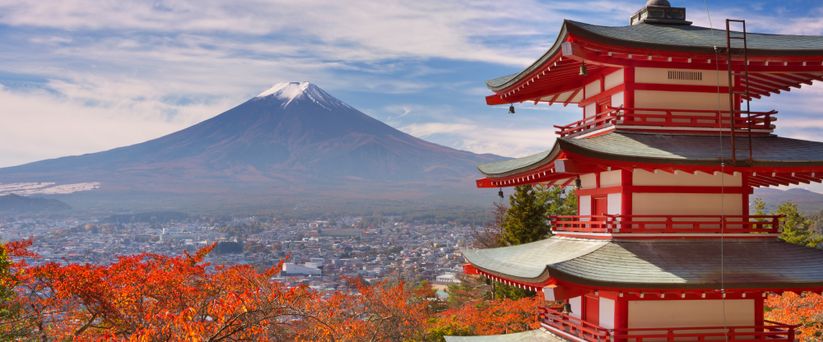 Japan is the more likeable tourist place by everyone in Asia. There are many attractive places, and things that you can do here. Here, you can explore the ancient things and also witness the latest technology. You can't forget their dressing style and incredible foods. Reading the Japan tours blog is the best way to get ideas and tips about the best tourist places. This is also helpful to get the tips for traveling and staying purpose.
Here are some places in Japan about which you should read before departure.
Kiyomizu-dera
The Kiyomizu-dera is a Buddhist temple which is placed in Eastern Kyoto. This is a very ancient temple and not even a single nail is used throughout the construction. The outside river creates a waterfall into the temple and also makes harmony with nature. You can enjoy talismans, shrines, and artwork here.
Great Buddha of Kamakura
Great Buddha of Kamakura is one of the famous Buddhist figures which represent the Amida Buddha. This Buddha cast in bronze weighs near about 93 tons and stands in the open air at over 40 feet height.
Tokyo Tower
The Tokyo Tower shows the Japan's modern life and advanced technology which is based on the Eiffel tower design. It is the second tallest tower which is made by man power and functions as an observation and communications tower. You can climb on the tower for seeing the unexpected and mesmerizing view of Tokyo.
Mount Fuji
Mount Fuji is the highest mountain in Japan. It is actually a volcano in the form of a symmetrical cone which is the famous symbol of Japan. You may see it mostly in the photos and art, its height and beauty are the center attraction for climbers and sightseers.
Golden Pavilion
The Golden Pavilion temple or Kinkaku-ji is situated in Kyoto, Japan. The temple is in the pond and a garden covers the whole temple. The golden leafs designed on the outside of the pavilion highlight the reflection of pond on the building and the pavilion's reflection in the pond.